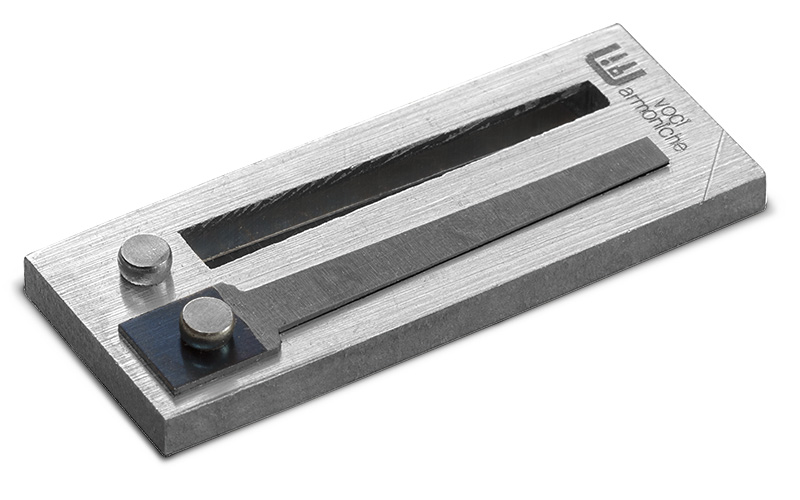 The Super Durall reed is the best commercial reed on the market today. Minimun air consumption, plate in Series 2000 aluminium alloy and a superb tongue make it a reliable, basic reed, with high acoustic potential and an excellent quality to price ratio. The timbre is striking: classic and brilliant. Its assembly in Italy by highly experienced personnel and the high quality of the semi-finished parts guarantee sound quality, reliability and durability.
General characteristics:
The "basic" reed in duralumin. Versatile, essential, responsive, with an excellent quality-price ratio. A "super" commercial reed.
Timbre:
Classic, lively, with an intense, rich, defined, brilliant, balanced flavour.
Crafting process:
100% Made in Italy. The semi-finished component, plates and tongues share the same essential structural elements as the high range reeds. The reeds are assembled partly mechanically and partly by hand, with strict, accurate monitoring of the functional specifications, which ensures acoustic potential, reliability and durability.